Reading time: 30 minutes
Costermongers, hawkers, and pedlars, a class of workers who live from hand to mouth more than those of any other class…

Jack London, The People of the Abyss, 1902, p265
…it is feared…any probable mischief in the increase of hawkers which may arise from the abolition of hawkers' licenses…

Cornubian and Redruth Times, May 13 1870, p8
A gang of gypsies who for the last week have infested the neighbourhood…

Royal Cornwall Gazette, August 3 1822, p2
Liskeard Guildhall, October 12, 1898, was packed. There must have been a ripple of conversation and speculation – nothing would have been lost in the repetition. She had the power to read fortunes in peoples' faces, they said. She could read your future in playing cards, they said. There could be unheard-of riches in your family, and property, they said. She had the power to cure the sick, they said. She bore the surname of the Gypsy King, they said.
And then the prisoner was led in. As if the nature of her alleged crimes weren't extraordinary enough, the manner of her capture was equally singular. In an era when suspects were waylaid by the forces of law and order within a radius of a few miles of the offence, today's centre of attention had been arrested in Jersey. Villagers craned their necks, journalists licked their pencils. Maybe amulets were clenched tightly; quite possibly one or two even crossed themselves.
Perhaps appreciating that there's no such thing as bad publicity, Beatrice Small had, for the big occasion, decked herself out in her best finery. The married lady was, observed the Totnes Weekly Times of October 15, of "small stature", with an intelligent look to her features. Her outfit included a "gigantic brilliant tartan shawl", a "spotless" black and white check apron, and what must have been a rather gaudy feathered hat, "typical of the tribe" (p8).
Grand entrance or not, Small was sentenced to six months hard labour for obtaining money by false pretences from the parishioners of Lanreath, St Stephens-by-Saltash, and Longdown, near Exeter.
I dwell on this courtroom scene as it gives us some insight into the character of Beatrice Small. She was clearly a larger-than-life figure, who knew how to cut a dash and make herself the centre of attention. She also knew how to play a role, a role her audience that day obviously expected of her, that of the gypsy fortune-teller. Her not infrequent brushes with the law aside, it was a role she must have been rather adept at playing. Beatrice Small roamed the countryside of South West Devon and South East Cornwall for over twenty years, preying on the superstitions and gullibility of those she met, and made a passable living out of it.
In her day, Beatrice Small truly was "notorious" (Western Evening Herald, January 21 1902, p3), a "well-known character in the Western Counties" (Totnes Weekly Times, October 8 1898, p5), and not just for her dubious merits as a fortune-teller. On that day in Liskeard, it's apparent Small wished to project an image of herself as a more-or-less respectable 'healing woman', thus masking the more unsavoury aspects of her character. She was also, at various times, a con-artist and a thief. She'd known more gaol-time than was perhaps good for her, was probably over-fond of a drink, used language that would make a stevedore blush, and had intimate knowledge of domestic violence, both for and against. Perhaps most shamefully, she also neglected her children.
In fact, from the 1880s to the early 1900s, Small's offences, and the locations in which these offences took place, are so numerous as to border on the bewildering. Therefore I believe it's beyond the main scope of this post to itemise every time she fell foul of the law. However, the more curious reader is directed to the map below. Each marker contains details of the date, nature and judgement passed on Small's crimes, and the newspaper in which they were reported.
The various locations of Beatrice Small, 1871-1905. Census returns are included. Feel free to zoom in
My primary focus is on Small's activities as a fortune-teller, and the light these activities shine on the fears and beliefs of the rural populations of Devon and Cornwall in this period. Where these activities were brought to the attention of the authorities – and the press – they also show the prejudices inherent in the authorities' attitudes towards people of Small's background, and their scorn for what was viewed as outmoded, false beliefs. Quite simply, the people of the countryside still adhered to what Stephen Mitchell calls a "magical world view", where everything is "connected in a chain of causation", yet is at odds with, and inferior to, the world views of both religion and science (Witchcraft Continued: Popular Magic in Modern Europe, Ed. Blecourt and Davis, Manchester University Press, 2004, p21).
Hawker, Gypsy
Beatrice Glide was born in 1864, in Totnes, though when imprisoned in Bodmin Gaol in 1898, she claimed to have been born on the Channel Islands (Reg #469, Vol. AD1676/3/3). Her father was a hawker, a class of worker categorised by Charles Booth in his survey of London of the 1890s as "very poor", indeed merely one degree above criminal (Penguin, 1971, p54-5). In 1880 she married Robert Gully Small (1842-1911), eventually bearing eleven children. This Robert Small must have been connected in some way to the "King of the Gypsies", Robert Gulley Small, who died in 1884, aged 69. His obituary in the Devon Evening Express of August 25, 1884, noted that Small was the eldest of his "tribe" in the Westcountry, and had travelled "ever since his childhood", acquiring "sufficient property" in Jersey (p3). (One of Beatrice's children was born in the Channel Islands.) The Smalls were a "notorious family of gypsies", noted the Western Evening Herald, of January 21 1902, p3, perhaps being victims of "oppression, harassment, discrimination, and of persistent efforts to outlaw and destroy their way of life" (Deborah Nord, Gypsies and the British Imagination 1807-1930, Columbia University Press, 2008, p3).
The Vagrancy Act of 1824 certainly contributed to their persecution. Observes Deborah Nord again:
…Gypsies could be rounded up simply by virtue of their nomadic existence. For the offences of hawking, peddling, begging…telling fortunes or vagrancy (however defined), Gypsies could be prosecuted, fined, locked up or persistently harassed.

Gypsies and the British Imagination 1807-1930, p44
Yet society's views on gypsies, or fortune-tellers and healers, were rather ambivalent. Such people could also be regarded as "remnants of a golden age, the human equivalents of village rituals and rural customs long forgotten" (Nord, p10). For example, in Helston in the 1850s lived Tammy Blee, or Thomasine Blight, a white witch, or pellar of considerable reputation who, it was said, "hundreds" went to consult with their ailments (Cornish Telegraph, April 7 1869, p4). But, whereas the afflicted went to Tammy Blee for advice and cures, Beatrice Small and her family, whose peripatetic lives may have been foisted upon them out of the necessity of having to avoid the hostility of the authorities, visited people in the hope of convincing them that they were in need of their help.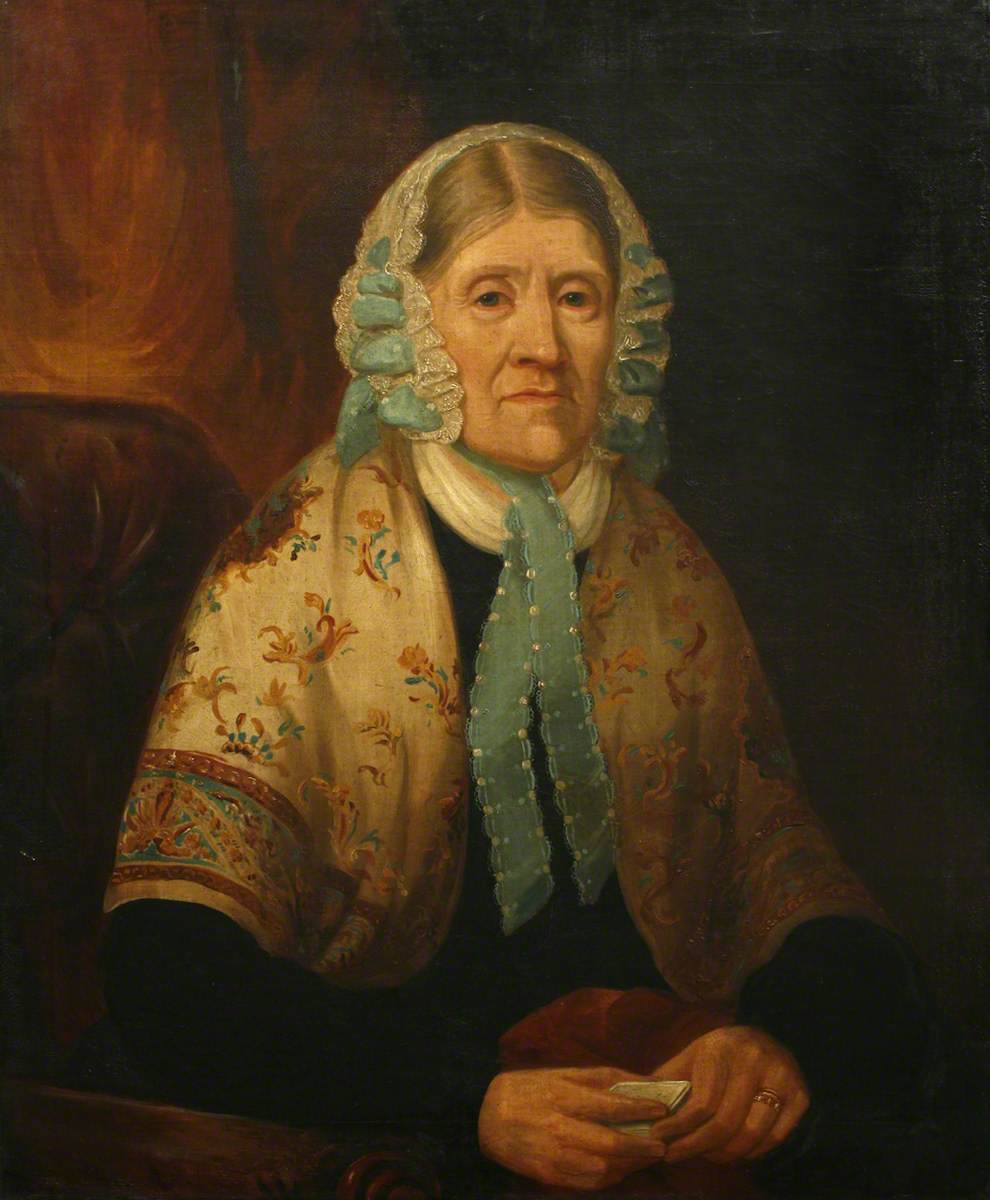 Torquay, May-June 1883
Eliza Shepherd was a servant in a house on Woodend Road. Small had visited this residence several times, whether to tell fortunes, or hawk goods, or both, and perhaps sensed that Shepherd might be an easy mark to trim. One day she got Shepherd on her own and offered to tell her fortune, for sixpence. On being told she was the happy owner of a "lucky face", Shepherd coughed up a shilling more. Then Beatrice turned the screw, telling Shepherd she had been
Ill-wished…

Beatrice Small, qtd. in the Torquay Times & South Devon Advertiser, June 9 1883, p6
Small said she would have to call back in a few days time, ostensibly to look into who had actually been ill-wishing the hapless housemaid, but presumably to also let Shepherd's imagination get to work. Small left the girl one of her rings, suspended in a glass of water, the purpose of which, sadly, was unexplained.
To us, Eliza Shepherd may sound helplessly gullible, and Small's charade a piece of risible hokum. However, in the Devon of the late 1800s and early 1900s, it was a firm rural belief that cancerous growths could be caused by ill-wishing and malevolence – Shepherd, therefore, had reasons for concern. Ill-wishing could only be reversed by a pellar, by means of obtaining a sheep's heart, sticking it with pins whilst reciting a formula, and hanging the heart in the chimney of the victim's cottage. The evil inherent in the wish would then be reversed back onto the person or persons who had wished it (from "Charming in Devon", by Theo Brown, Folklore, 81:1 (1970), p40).
Small returned on the arranged day, claiming to have been to London to trace the people who had ill-wished Shepherd. She produced three envelopes, each containing a photo of the three ill-wishers. Placing a coin in the glass of water with the ring in it, she told Shepherd that, when the coin floated to the top, she was to retrieve it, place it on the envelopes, then place it under her pillow for two hours. Only then could she open the envelopes to reveal the images of those who ill-wished her. Small had been giving these instructions to Shepherd from a book of hers, and now she asked Shepherd for a dark garment "to cross the book with", at which point the girl produced a pair of black stockings. Money changed hands, and Small left.
But Beatrice had misjudged her target. PC Hockeridge was concealed in the parlour, seeing all and hearing all, acting on instructions from Eliza to be present on the day in question as a "woman was going to call to tell her fortune". The envelopes were discovered in court to contain nothing but blank pieces of card, and the mysterious book Small had been consulting, Hockeridge noted, was nothing more than a pedlar's certificate – Small's license to hawk. He arrested her a little way up the road, with 8s 6d on her.
Small turned ugly, saying
…she could lay the servant on a bed of sickness…

Beatrice Small, Torquay Times & South Devon Advertiser, June 9 1883, p6
But she did no such thing, of course. Small was sentenced to two weeks hard labour for vagrancy by telling fortunes. Tellingly, although Eliza Shepherd had hardly been taken in by Small's mummery, the judge in summing up stated that
…those people who encouraged such things as these deserved an equal term of imprisonment…

Torquay Times & South Devon Advertiser, June 9 1883, p6
In Victorian England, the victims of fortune telling were as culpable as those attempting to extort money from them. Both were guilty of holding true to outdated belief systems and therefore rejecting the massive advances of society in "rationalist and scientific orientation towards human nature, behaviour, and belief" (Louise Henson, "Half-Believing, Half Incredulous", Nineteenth-Century Contexts, 24:3 (2002), p251).
Aveton Gifford, December 1890
John Masters was toiling in the fields near Aveton Gifford when a hawker came up to him, requesting a moment's shelter at a nearby cottage. Masters led the lady to his home where, unprompted, she told him he was a lucky man, who "had a fortune coming to him": £250. Masters' eyes must have shone. If Masters were to give the lady ten shillings, she could get the money for him. Masters had no such ready coin, but paid the lady with threepence and a brace of chickens.
The next day, Beatrice Small (for it is she) returned, extorting a further two shillings from Masters, and doubtless filling his head with more tales of promised bounty. The day after that, Small was back again, claiming £5 was needed to engage the services of a lawyer she knew, in order to obtain the fortune. Small was prepared to stump up some of this sum herself, and Masters' wife, now also taken in, borrowed £1 from her father to give to Small. The day after that, Small received a bag of potatoes and half-a-crown from Masters. Small, with some officiousness one imagines, noted Masters' personal details for her lawyer, and gave Mr and Mrs Masters a small cloth bag of salt each. John was to wear his inside "the seat of his trousers", and tell no one about it because
…it was a very difficult and particular business.

Beatrice Small, qtd. in the Western Morning News, December 30 1890, p3
Mrs Masters' bag had to be worn beneath her "petticoats", in order for Small to work her "in luck".
A day after this, and hearing nothing more from his mysterious benefactor, Masters went to where Small's tent had been pitched, only to find she had gone. Maybe the lucky charm in his trousers started itching. Maybe, somewhere, a donkey was braying, but whatever it was, Masters finally realised he'd been played for a fool. He and his wife had also parted with £2 7s 6d. Masters swallowed his pride, extracted the charm, and sought out the nearest magistrate, but the case was later dismissed.
(At the hearing Small claimed to have actually been engaged by Mrs Masters to ascertain the identities of two women she suspected her husband of being in love with.)
Whilst conning the Masters', Small was also engaged in a similar merry-go-round with Mrs Mortimer of Aveton Gifford. To her had been promised a fortune of £245, and a house. Over a period of days, Small extorted 6s 6d from the Mortimers, as well as several chickens. She received two months hard labour at the Devon Quarter Sessions January 6, 1891. (From the Western Morning News, December 30 1890, p3, and the Western Times, January 7, 1891, p2.)
The Torquay and Aveton Gifford cases show Small's sheer persistence and tenacity when she believed she'd come across some truly pliable locals. She was clearly skilled at playing her quarry over a relatively long period, with a well-rehearsed patter. There was the initial flattery of the mark having a "lucky face", followed by the hook of them either having a fortune lying in wait for them somewhere, or being "ill wished". Of course, getting the wish lifted or the cash to hand was a complex task, with details and difficulties being embellished with each visit by Small. Each visit, of course, would be punctuated by her extracting some money or goods from her victim – never a large amount (for they could never afford it!), but, taken cumulatively, it was often pretty substantial by the time Small decided it was time for her to up sticks and leave.
Also part of her act was the mysteriousness: the spells, the charms, the lawyer in London, etc. All served to further flatter – and bewilder – the credulous country folk who were her prey. They would have identified Small as a white witch or pellar, and therefore a person to be treated with respect, if not caution. As we saw at Torquay, it was a fine line between white witchcraft – having an ill-wish lifted – and black witchcraft, when Small was heard to utter she could have Eliza Shepherd on a "bed of sickness", if she so desired.
And this could be no hollow threat. For example, in 1857 Isaac Rushwood, a wizard from Leeds, was sentenced to eighteen months in a "most disgusting" case. His "dupe", Ritty Littlewood, had been driven insane by his antics, and was removed to an asylum. Since his conviction, Rushwood had let it be known that Littlewood would be haunted by devils, and would die in prison. So afflicted was poor Littlewood that she was inclined to clawing the skin from her face, and had to be confined in a straitjacket. (From the Cornish Telegraph, July 25 1857, p3.)
As we shall see, Small's technique altered little over the years, and from this we may deduce that it was a rather successful, if immoral, way of making a living. We must remember that the only incidents of her fortune telling we know of are the intermittent ones where she got caught, and are therefore documented. What is unknowable is the amount of people who were completely taken in by her patter, and parted with their hard-earned cash sincerely in the belief that they would, one day, be rich. Equally unknowable are the numbers of people who actually did realise, sooner or later, that they'd been conned, but were too embarrassed to report the crime. Masters must have blushed to his roots when he recounted in court the tale of the cloth bag down his trousers (which elicited much laughter), and this fear of public ridicule must have made many give pause before running to the authorities. Also, how many men and women in late 1800s Devon were walking around with bags of salt on their person, convinced that this minor discomfort was somehow 'working luck' in their favour?
St Marychurch, Torquay, 1894
Mary Jane Perring, servant, didn't want to buy the lace she was being offered from the lady who appeared at the back door one day. She didn't really want her fortune told either, with a pack of playing cards, but Beatrice Small was insistent. After a while, and perhaps realising that Perring wasn't overly enamoured of this approach, Small asked her for half-a-crown, which of course Perring didn't have. Why not give me something else, then, said Small, to
…weigh down the planet?

Beatrice Small, Torquay Times and South Devon Advertiser, August 3 1894, p3
Perring handed over a bodice and a nightdress, and sent her on her way. A few days later Small returned, without the clothes, still in search of money. Perring, evidently not overawed, still had no money, so Small asked for more clothing, with which to "weigh the planet down", and produced her playing cards once more, but Perring was obviously something of a stubborn character and Small retreated, empty-handed.
Perring didn't report the incident, but someone else did, and the Chairman of Torquay Police Court, recalling Small's previous convictions, sentenced her to three months, with hard labour. (From the Torquay Times and South Devon Advertiser, August 3 1894, p3.)
Over the years, Small must have realised that some people were, quite simply, not easily taken. Mary Jane Perring is an example of one such. How many more must have listened to Small's performances by the back doors of their cottages with an amused, detached air, and sent her quickly and quietly on her way with a small consideration?
The inciting of the "planets" and the heavens in these very uncelestial goings-on was a not uncommon trope amongst fortune tellers. In a 1905 case in West Cornwall two women were given three months hard labour each: they were said to have been "working on the planets" to find property for their mark whilst taking her money. The judge, in sentencing, called the lady prosecuting not just a superstitious woman, but an "absolutely wicked" woman: were it not for the likes of her, fortune-tellers and their ilk would cease to exist. (From Lake's Falmouth Packet, 28 July 1905, p7.)
Basically, people putting their faith in fortune-tellers and healers of all stripes was little more than a rejection of the advances in education and science made during the nineteenth-century. It was also a rejection of faith in the power of God. (From Lake's Falmouth Packet, August 25 1905, p8.)
Ware Cross, Kingsteington, 1896
Elizabeth Veale of Ware Cross was terrified. She'd been ill, as Beatrice Small had correctly observed, but now the gypsy woman was telling her this illness had been caused by witchcraft, courtesy of one of her neighbours. Veale "would die", Small callously told her, unless she worked two charms, on Elizabeth and her husband, to have the witchcraft removed. Small wasn't about to practice her magic out of kindness, however: £3 was the sum required to save Elizabeth's life. Small acquired fowls, and bag of potatoes, and over £1 in money: total value, £2 11s 6d. She was sentenced to two months, with hard labour. (From the Western Times, December 11 1896, p6.)
Into Cornwall and the Channel Islands, 1898
We come here to the events which opened this post. It became known as the "Chancery Myths" case, and was covered in several newspapers: the Totnes Weekly Times (8 and 15 October), the Western Morning News, (October 10 and 19), and the Royal Cornwall Gazette (October 13). Small went on some kind of fortune telling spree in the spring of 1898, extorting around £21 from the parishioners of Lanreath and St Stephens-by-Saltash. (There was, at the time of her arrest, an outstanding warrant on her for telling fortunes in Longdown, near Exeter.) £21 in 1898 was the staggering sum of £2,700 in 2020, which tells us she must have hit a rich vein of untapped credulity in these areas.
This was fraud on a large scale.
Small's modus operandi was a familiar one. People, lots of them, were told they had "lucky faces", and that there was money (the usual sum was £600) waiting for them to be collected "in Chancery": a fortune she foretold for them by "cutting the cards". Of course, Small could get the money – for a fee. Not content with this, she also claimed to be able to cure a Lanreath man of his "delicate" health.
It took several months to hunt Small down, but, once the police were aware of who they were looking for, it can't have been especially difficult. She was traced back into Devon where, acting on a tip, she was discovered to be in Jersey, lying low with her Small brethren.
There may have been many of her fraternity waiting to denounce her. Several times over the years she had been involved in fights in public houses with other members of the Small family. For example, in 1884, Small prosecuted two of her female relatives for beating her up in a Newton Abbot pub. It must have been a particularly brutal spectacle. One of these relatives had lost both her hands in a "railway accident", and promised Beatrice she would
…give it to her with her stumps.

Sophie Small, East and South Devon Advertiser, September 27 1884, p7
This she did, smashing Beatrice up against a wall with a haymaker.
On returning from Jersey in handcuffs, Small pleaded guilty at the trial, and as her offence was a "very serious" one, she was handed six months in gaol, with hard labour. Tellingly, before she was led away, Small asked the judge if she was liable to be arrested again at the expiration of her sentence: clearly not all her recent activities had been uncovered by the case of the Chancery Myths. Indeed, she was only convicted for a total sum of just under £16 (Kresen Kernow ref. QS 1/21/399, 18 October, 1898).
Beatrice Small needed the countryside to operate. She needed remote villages, and detached households. There would be less witnesses, and hopefully more impressionable, less-worldly people to dupe. She would have no fixed abode, making a moonlight flit all the easier once she had exhausted all the possibilities – and the wallets – of a given area. For example, the 1891 census captures the Small family in a tent, on St Cleer Downs.
Hence, even though she lived in Plymouth for a couple of years (including John Lane in the 1901 census, and the aptly-named Hawker's Avenue), there is no record of her telling fortunes there. This doesn't mean, of course, that she didn't cut the cards during her sojourn in the city, but the chances of her making a sustained run at extortion by fortune-telling were greatly reduced. For a start, she had a regular address, and regular neighbours. There was also a regular police force. Locals might have been less readily taken in by her tales. In any case, it seems city life didn't suit the Smalls: Beatrice was assaulted twice, was fined for being drunk and disorderly, and received a caution when attempting to throw herself off Plymouth Hoe whilst intoxicated. They were soon back on the road.
Final cases: Quethiock, 1902, Teignmouth, 1903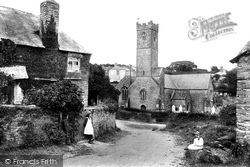 The "Extraordinary Credulity" displayed in the Quethiock case bears all the trappings of a classic Beatrice Small manoeuvre. Mr and Mrs Adams, of Blunts, Quethiock, were first told that someone had put an ill-wish on them, and that she could halt the curse – for money. Next, they were told £110 was waiting for them, in Chancery. For a fee, Small could engage a lawyer to get it for them. This took place over a period of days, with Small saying, of course, she needed something to "go on the planet".
Small was sentenced to three months, the judge remarking that
…he wished he could send such credulous people who were so easily gulled to half that period.

Western Evening Herald, August 18 1902, p2
The Teignmouth episode bears out my earlier observation, that the remoter the area, the easier it is to carry out a little clandestine card reading. Beatrice and her daughter, also Beatrice, were attempting to entice a barmaid in a pub, but the conversation was overheard by a local policemen, and the two women were picked up. The case was dismissed. (Teignmouth Post, March 6 1903, p5.)
This was the last recorded instance of Beatrice Small telling fortunes, though of course she had several other convictions after this, and actually lived until 1947. After the early 1900s, however, it's apparent that her daughter Beatrice starts appearing in newspaper reports, and separating mother from daughter has proven difficult.
One of the final, and worst, acts attributable to the elder Smalls occurred in 1904, when the NSPCC inspected the Small's tents, then situated in fields near Edginswell. The details here are very upsetting, and as such I'll refrain from outlining them. The Smalls' five children were found to be wilfully neglected, in a "manner likely to cause injury to their health". Both Beatrice and her husband were imprisoned for two months, and "arrangements" were made for their offspring. (Totnes Weekly Times, 11 December 1904, p8.)
It's significant that, when the Central Register of England and Wales was undertaken in 1939, the Small offspring were living in Kiln Forehead Lane, near Kingsteington.
Beatrice was living in Taunton, on her own means. Maybe, every now and then, she gave card readings. She was once quoted in the East and South Devon Advertiser of May 9, 1905 as saying that you would have to be very wide awake to catch "old Mother Small" (p5). I suspect that remained so for many years.
Many thanks